Boost the productivity of your metal roll-forming business with software that is designed to save you time, while making it easier to track your inventory and reduce errors.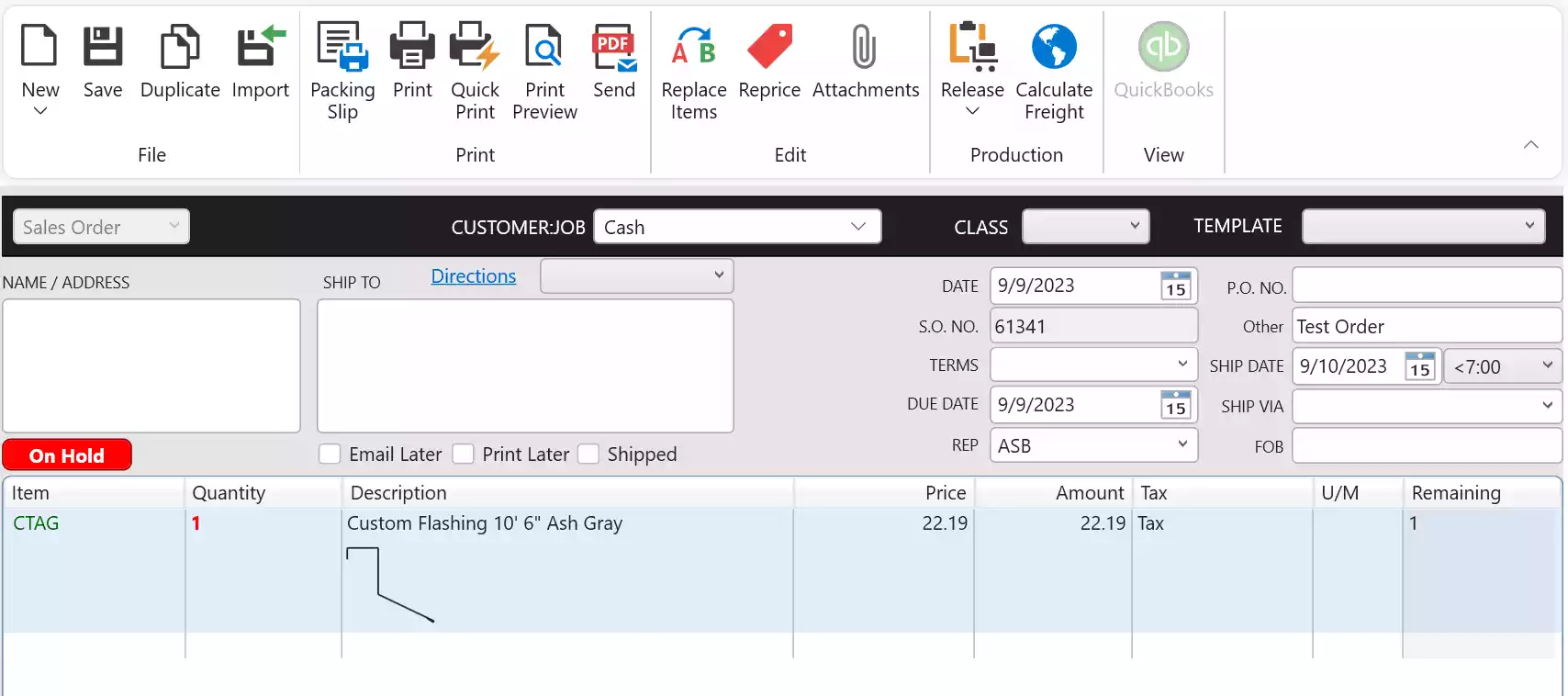 Revolutionize Your Manufacturing with Metal Rollforming Systems
Our software simplifies your entire workflow, from order entry to production and delivery. Designed to save you time and make your job effortless, our solution offers your customers an online portal for hassle-free order submission and custom trim design, complete with instant pricing. Say goodbye to double data entry and errors – we seamlessly integrate with your equipment, such as roll-formers, coil slitters, and trim folders. Plus, our real-time inventory updates ensure your stock is always up to date.
With our dispatching module, scheduling and tracking deliveries has never been easier. And to keep you informed, our customizable reports and dashboards put the information that matters most right at your fingertips. Revolutionize your workflow with our user-friendly software – it's the key to efficiency and success.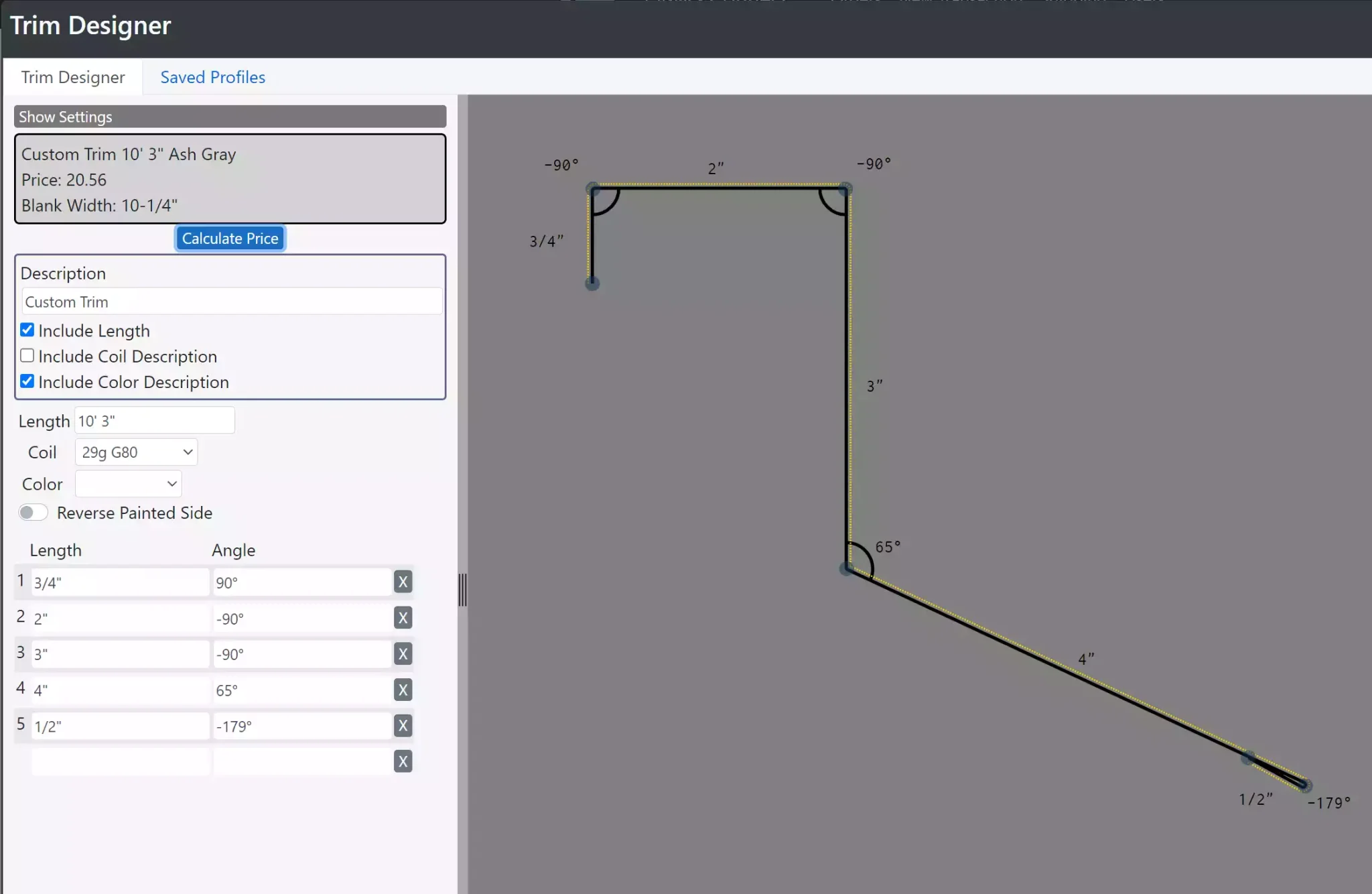 Easily draw and price custom trims. Integrate with your folder machine to eliminate the need for double entry.
Integrate with your Roll Former

Send orders directly to your machine. With a direct integration you can control the machine directly from our software and prevent the wrong products from being produced. Coil tracking by lot number allows you to keep track of what coil an order was produced from.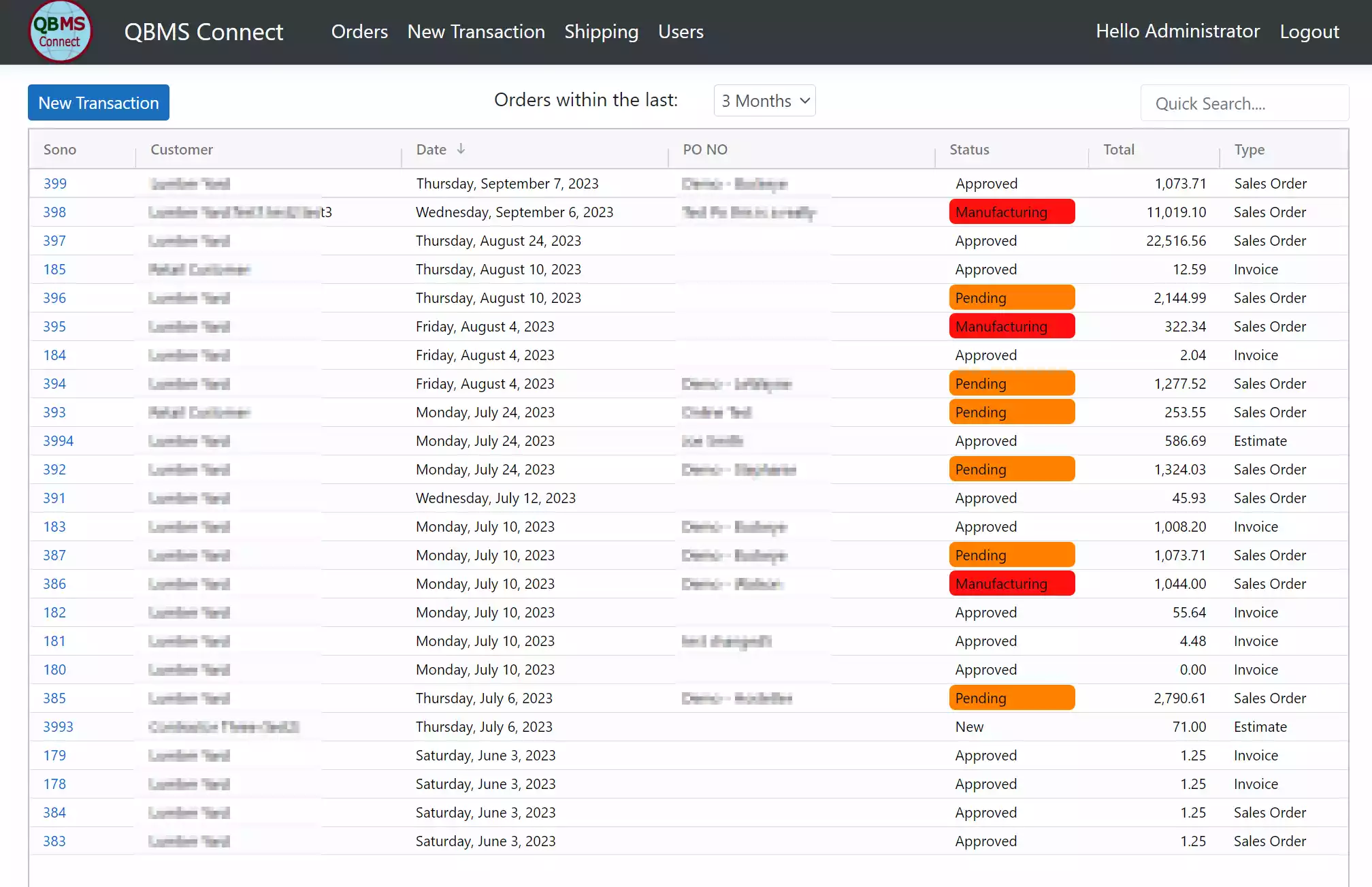 Enabling your customers to login and enter their own orders saves you time and reduces the possibility of entry errors. Your customers gain the convenience of entering orders on their own time while being able to see when an order is produced and delivered. If you add pictures of your deliveries your customer is even able to see a picture of his products on site.
We believe software should be intuitive and easy to use. Good software is more than just having the features you need. Having all the tools you need at your finger-tips is important. We are meticulous about reducing the amount of clicks and keystrokes it takes to accomplish a task. From custom keyboard shortcuts to layout and panel docking we strive to provide you with software that is not only efficient, but fun and intuitive to use.