Building Creator for Sketch Up
Enhance your creativity and productivity with our groundbreaking 3D design  software, designed to easily bring your ideas to life.
You need to install SketchUp Pro first before installing Building Creator. Building Creator is an extension for SketchUp.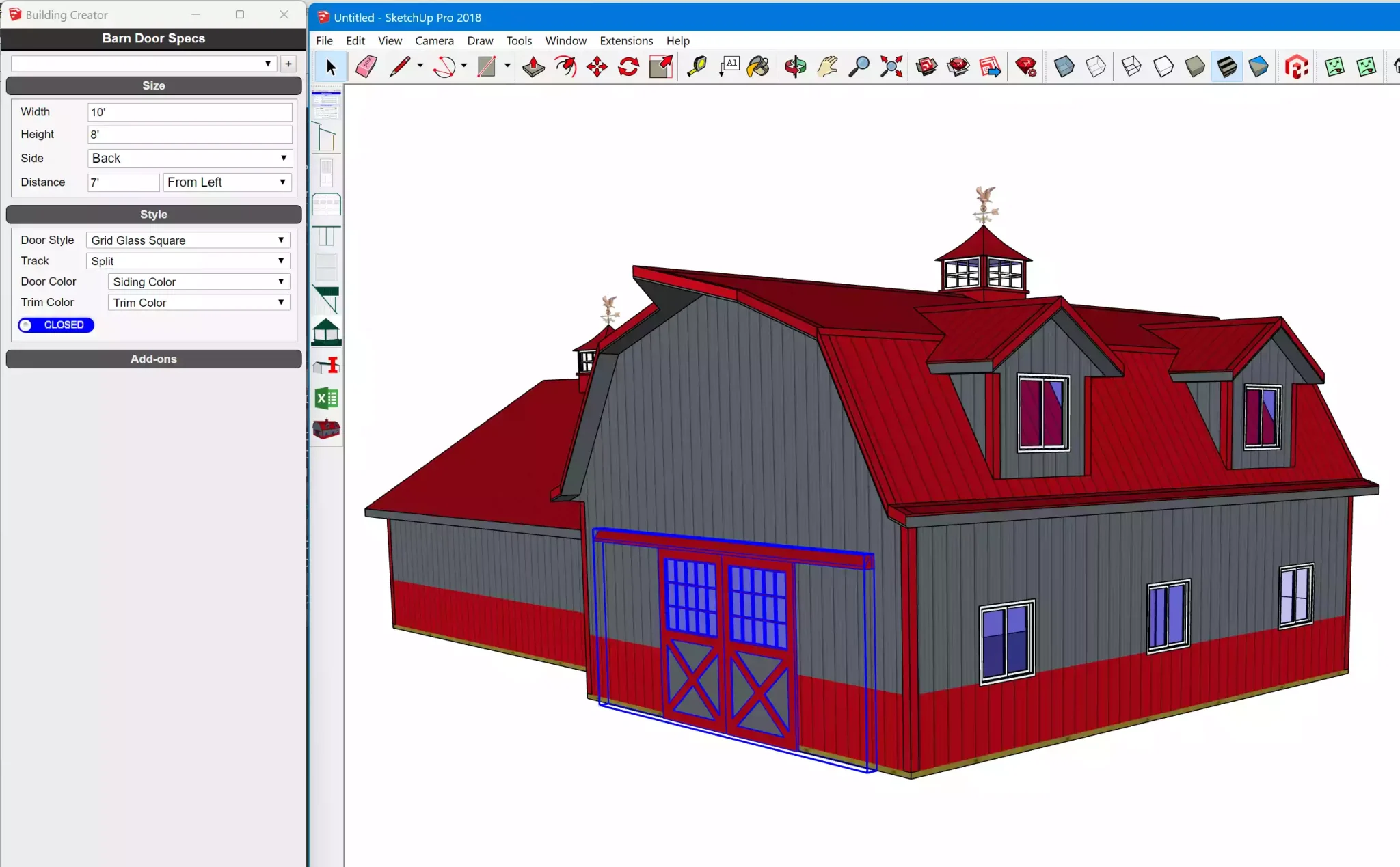 What sets our software apart?
Our software makes it easy to quickly design complex buildings. You don't need to be an expert computer user to design a building. Input information about your building in a format that is familiar to you. Watch your design come to life instantly as you enter information. Quickly iterate through multiple designs in seconds to come up with a design your customer likes. Instead of spending hours drawing a building only to have the customer make changes, you can now design the building in real time right in front of your customer while capturing their interest. Professional looking 3D drawings will help you increase your close rates and increase your profitability.
Ready to Transform Your Design Process?
Don't wait any longer! Experience the power of Building Creator and elevate your creativity to new heights. Get Started Now!
Click the link below for support and procedures.